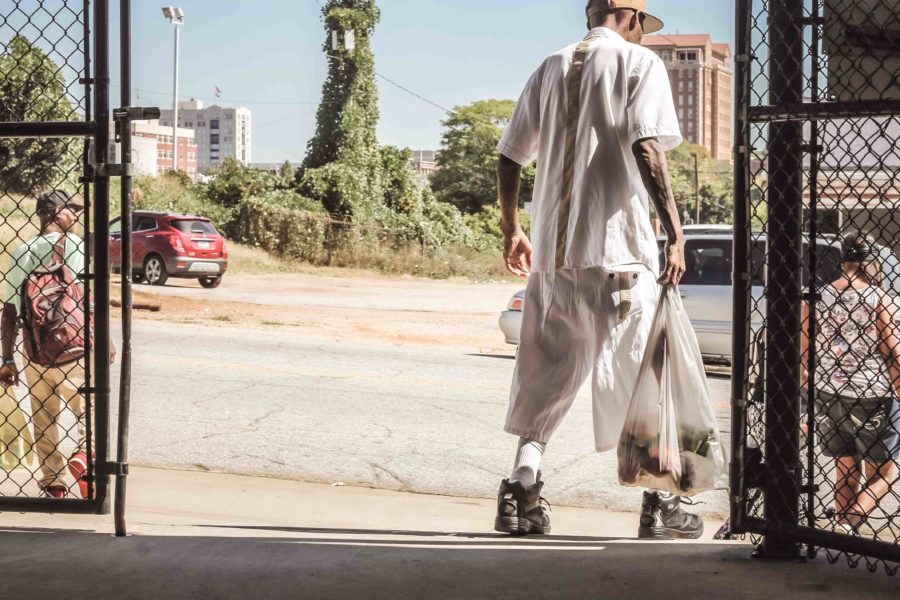 How Has Your Community Contributed to Spartanburg Soup Kitchen this Year?
With the holidays approaching, more and more people are looking for ways to give back to the community. With this in mind, we thought we'd highlight some of the different ways people have given to Spartanburg Soup Kitchen this year and how it has affected both us and them.
One volunteer made over 50 dresses for girls for Easter.

Local sororities and fraternities participated in the Green Bean Challenge and have donated 250 large cans of green beans to the soup kitchen for World Hunger Day.

An anonymous donor purchased nearly $700.00 worth of food for kids' school snacks. (Did you know that more often than not, if a child doesn't bring in their own snack for snack time at school, they just don't get one?

Yeah, neither did we

.)

The Spartanburg Board of Realtors held a golf tournament on our behalf. Not only did they do that, but they also volunteered to cook

and

serve food. They also regularly volunteer their time to serve food here.

Food donations are received by local grocery stores and groups to make sure that the kitchen is stocked with enough food to serve to those in need.

We have 50+ children that we are sponsoring for Christmas, along with the generous help of our volunteers.
One story that touched us: After volunteering at the soup kitchen, a local high school student reached out to Lou Sartor, Executive Director. He said, "The soup kitchen changed my life.". He went on to say that he had come in to volunteer angry that day because he had been asking his parents for a new I-Phone and they told him no. He said that while he was volunteering at the soup kitchen that cold day, he saw a man come in without a jacket. He told Lou, "I will never ask my parents for anything again.". Lou said that that same young man came in a few days later with a jacket for the man he had seen without one. That's what it's all about. We get so much by giving.
These are just a few examples among many that make us feel incredibly thankful for our volunteers.
Remember that you can volunteer your time, money, or even help by just spreading the word about the needs of the community. No amount of time, money, or effort is too big or too small and it is all greatly appreciated.